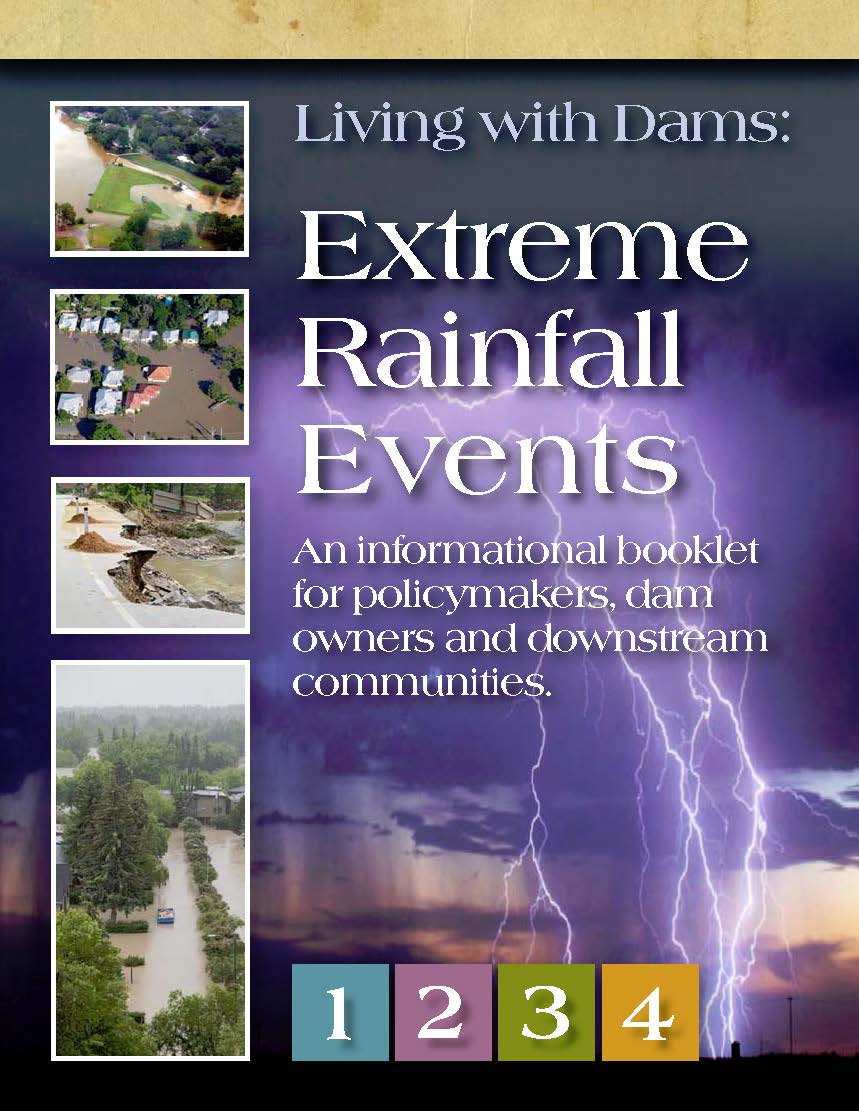 The second in a series of public awareness booklets by the ASDSO Dam Owner Outreach Committee, the purpose of this publication is to help explain and justify the engineering principles involved with predicting extreme rainfall events and how they are used to design safe, functional and economical dams. It connects the concepts of rain to floods to dams to failure and the flooding impacts downstream, and explains how communities can reduce the chances of a dam failing from an extreme rainfall event.
Booklet prepared by ASDSO in conjunction with FEMA to help answer questions about dams: what purposes they serve, associated risks, guidance for those living near dams, and where to find further information. Booklet provides answers to the following questions: (1) Why should I care about dams? (2) What are the risks associated with dams? (3) Could I be affected by a dam? What is the dam failure flood inundation area? (4) Once I determine that my property is in a dambreak inundation area, what's next?
A methodology, estimate, and proposed funding mechanisms; report prepared by a task committee of ASDSO.
This guide shares lessons from previous dam failure experiences and is designed to assist State dam safety agencies and dam owners in making good decisions during the chaotic and high stress period during and following a dam failure.
USDA NRCS/ASDSO Sample EAP documents for earthen high hazard dams.
Papers available to member only or for purchase by individual issue (Call 859-550-2788)
Click above to download, Click picture for Youtube
Click above to download, Click picture for Youtube
Click above to download, Click picture for Youtube
Click above to download, Click picture for Youtube
Click picture for Youtube
Available via the ASDSO Product Center
Available to Members Only