Why Do I Need an Engineer?
All dams meeting government regulatory definitions - no matter what their size or level of engineering - will deteriorate with time. Periodic inspection, proper maintenance and occasional repair and rehabilitation are inevitable. An owner needs the expertise of an engineer to perform inspections or evaluate and undertake corrective measures at a dam. An engineer can investigate the problem and recommend a course of action which may include the design of corrective measures and the preparation of construction plans and specifications. The engineer also can assist in selecting a contractor and will provide valuable construction inspection services.
---

What Type of Engineer Should I Hire?
It is essential to select someone with a professional engineer (P.E.) certification, with a background in civil engineering and who is competent in the field of dam safety. Important criteria to look for in a prospective engineer include the following:
A licensed professional engineer;
A minimum of 10 years experience in dam design and construction;
A knowledge of the rules and regulations governing dam design and construction in the state where the dam is located;
Specific experience in the problem area-e.g., hydrology, hydraulics, structural or geotechnical engineering.
---

Suggested Resources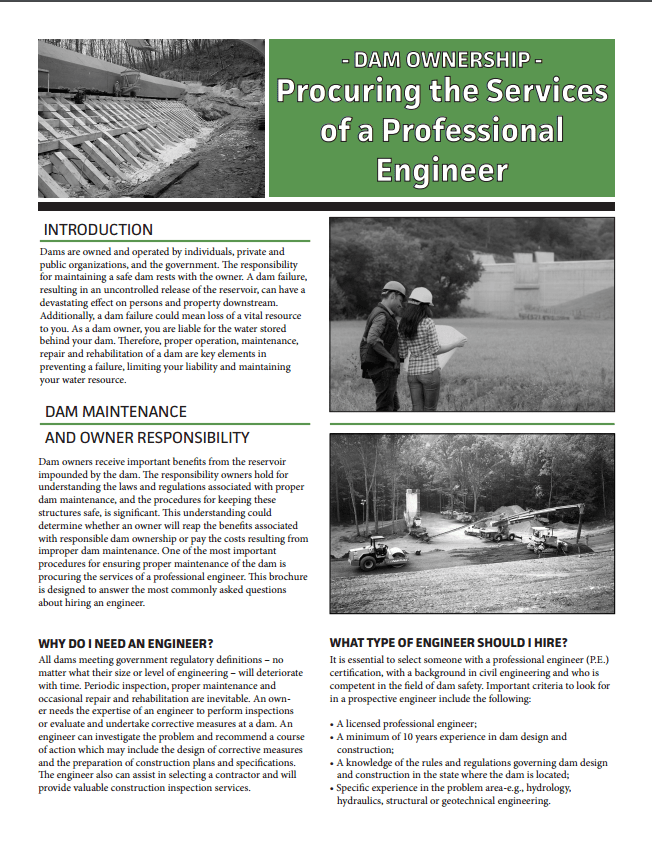 ASDSO Flyer on Procuring the Services of a Professional Engineer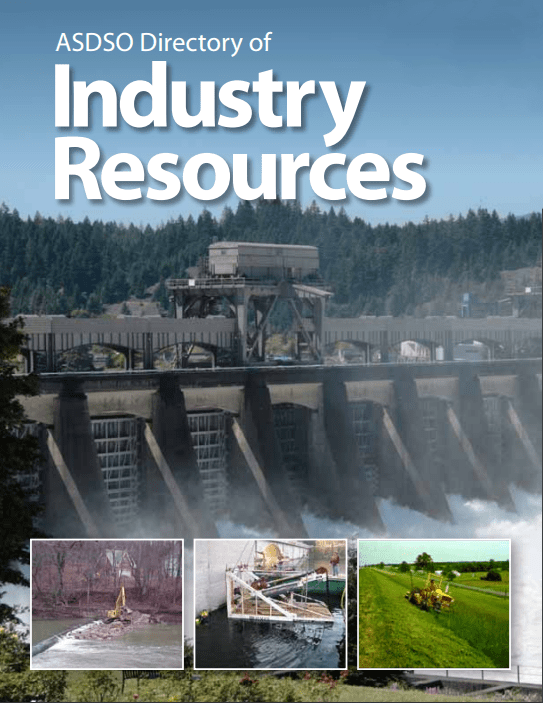 Directory of Consultants: Guide to Dam Engineering Consultants, Contractors and Suppliers