Dams are structures that hold back water, or other liquid material!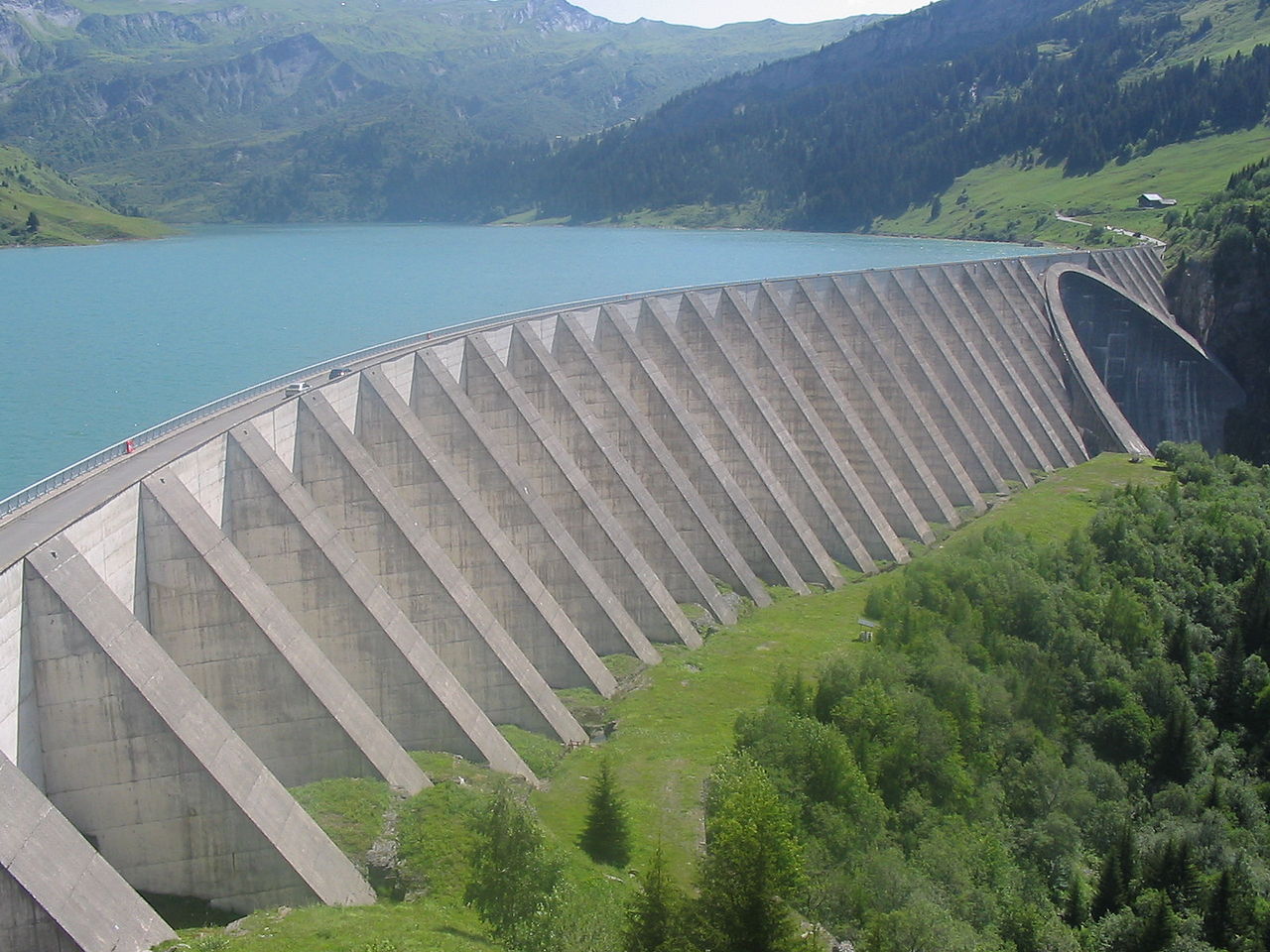 I built a dam in my pond to hold back water and to keep me safe from other animals. The dams that are built by humans are like mine but a lot bigger and will last a lot longer. They look more like the one of the right!
Dams are built on rivers so that the water in the river can be controlled. When a dam is built, it creates a reservoir of water, also called man-made lakes.Dams help us store water when we need it and help prevent droughts and floods. When too much water is in a reservoir, it can be released safety through gates.
They can be built from many different materials, including earth, rock, tailings from mining or milling, concrete, masonry, steel, timber, miscellaneous materials (such as plastic or rubber) and any combination of these materials. The material that is used depends on how the dam is going to be used.
Some dams are used for water supply, others for energy for a town or even for recreation. Some are used to prevent flooding. It is up to the engineer to know what the dam is being used for and choose the best design.
---
Crest

Abutments

Berm

Outlet

Spillway

Emergency Spillway
Here are some of the parts of a typical dam:
CREST - the top of a dam
ABUTMENT - the part of the valley side that meets the dam
BERM - a nearly horizontal step in the sloping profile of an embankment dam
OUTLET - an opening where water can be released
SPILLWAY - a structure that allows water to be released from a reservoir
EMERGENCY SPILLWAY - An extra spillway