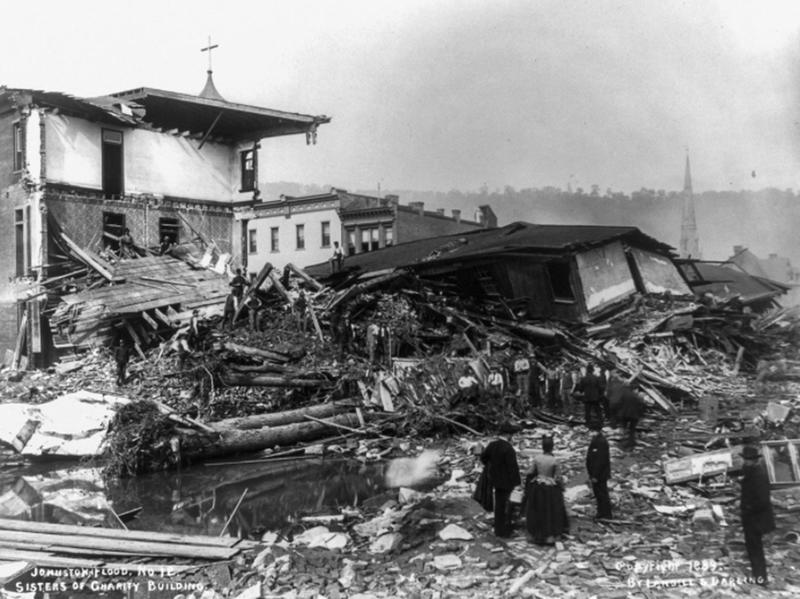 On May 31st, we join together to commemorate National Dam Safety Awareness Day, remembering the lessons learned from past dam failures, pushing for strong dam safety programs, investing in America's critical infrastructure and rededicating ourselves to the effective public-private partnerships that work to keep America's dams safe, operational and resilient.
The issue of dam safety was not widely recognized until 1889 when the failure of South Fork Dam near Johnstown, Pennsylvania claimed more than 2,200 lives. As we observe the 130th anniversary of this tragedy on May 31, we encourage you to know the benefits of dams, your risk, and your role; and, act. Dam safety is a shared responsibility.
Photo: Wreckage after the flood in Johnstown, PA (via Library of Congress).
For a technical look at this failure view the South Fork Dam case study on DamFailure.org.
---
Dam Basics
Water is one of our most precious resources; our lives depend on it. Throughout the history of humankind, people have built dams to maximize use of this vital resource.
There are more than 90,000 dams in the United States and most states are home to hundreds, if not thousands of dams. They are an extremely important part of this nation's infrastructure equal in importance to bridges, roads, and airports. They can serve several functions at once, including water supply for domestic, agricultural, industrial, and community use; flood control; recreation; and clean, renewable energy through hydropower.
To learn more about dam basics, including the top issues facing the dam community, visit the ASDSO Awareness Center.
---
Living with Dams
Living with Dams: Know Your Risks, was prepared by ASDSO to help answer questions about dams: what purposes they serve, what risks are associated with dams and where you can get information about how to react if you are affected by one.
A second booklet, Living with Dams: Extreme Rainfall Events, explains the engineering principles involved with predicting extreme rainfall events and how these principles are used to design safe, functional and economical dams. It connects the concepts of rain to floods to dams to failure and the flooding impacts downstream.
---


Knowing Your Risks
Dams are an important part of our water management systems, but when they fail, flooding can be catastrophic and can adversely affect people, their livelihoods, and property. Dam failure floods are almost always more sudden and violent than a normal stream, river or coastal flood. They often produce damage that looks like tornado damage.
The safe operation and proper maintenance of dams is critical to sustaining the benefits while mitigating the risk of a dam failure. As dams age, upgrade and rehabilitation become more vital due to deterioration, changing technical standards and improved techniques; as well as our better understanding of precipitation conditions, increases in downstream populations and changing land use. The average age of our nation's dams is 56 years old. By 2025, 7 out of 10 dams in the United States will be over 50 years old. Investment is needed to rehabilitate deficient dams, however, many dam owners, especially private dam owners, find it difficult to finance rehabilitation projects. (See the 2016 Cost of Rehabilitation Report)
As of 2016, there are approximately 15,500 dams in the United State that are classified as high-hazard potential, meaning failure of the dam would likely result in loss of life. Another 11,882 dams are labeled as significant-hazard potential, meaning a failure would result in significant economic losses. The number of high-hazard potential and significant-hazard-potential dams is increasing in part due to "hazard creep". Hazard creep describes the growth of development (buildings, businesses, and people) moving closer to dams that were originally located in agricultural areas. See a video on hazard creep below.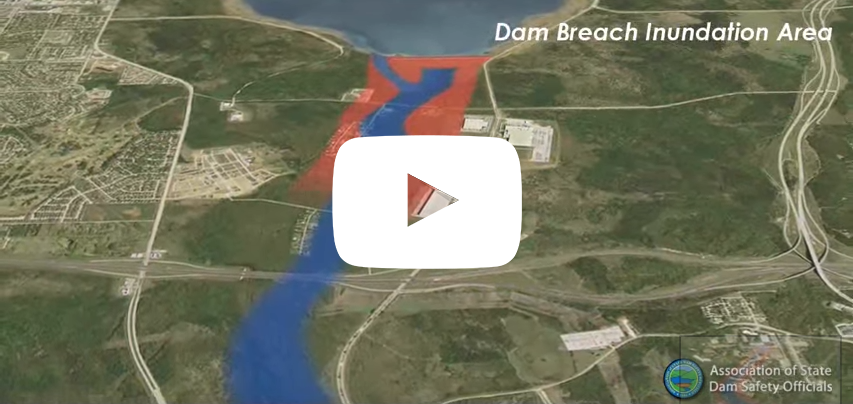 ---


Recreation Near Dams - Keep Your Distance, Keep Your Life.
Each year, dozens of lives are lost on America's waterways at structures called low-head or "run-of-the-river" dams. Among the victims are boaters, kayakers, swimmers, anglers and emergency responders.
Low-head dams are characterized by their low height — usually with a 1-foot to 15-foot drop off — which allows water to flow over the top of the dam. Below the surface, the water falling over the dam creates highly aerated, circulating currents that trap people and objects underwater against the face of the dam. These forces are a practically inescapable trap for even the strongest, life-jacket-clad swimmer or often boats and kayaks as well. Due to this danger, these structures have earned the title of "the killer in our river" or "drowning machines."
People are often unaware of these dangers, or they underestimate their risk of falling victim to them. Many drowning victims deliberately jump from or float over them without knowing the risks. Others suddenly encounter them, as low-head dams are notoriously difficult to spot from upstream. The victims of these dams also include many would-be rescuers and first responders, several of whom have lost their lives trying to save others caught in the hydraulic current. Regardless of the cause or intention, outings on waterways can end in tragedy.
The late Dr. Bruce Tschantz, professor emeritus of the University of Tennessee, documented 377 fatalities at low-head dams from 1960 to August 2016, with the majority — 91 percent — occurring from April through August during the summer recreation season. Swimming, boating and fishing account for most incidents at dams in the United States.
Visit ASDSO's Public Safety Around Dams page or watch the Be a Dam Champion video (shown below) to learn more.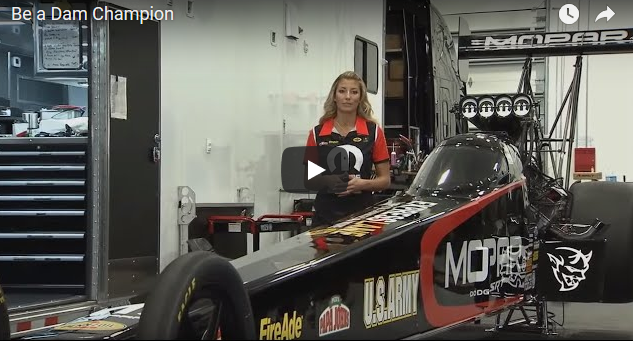 ---
Asking Questions and Taking Action
National Dam Safety Awareness Day was created to encourage and promote individual and community responsibility for dam safety. Use the steps below to get started:
1. Find out if there are dams near where you live and work. For state-specific dam safety details, visit the ASDSO state map.
2. Inform your friends and neighbors about the benefits and risks associated with dams.
3. Urge your state to require and exercise Emergency Action Plans, especially for high-hazard potential dams, where loss of life could result should the dam fail.
4. Urge policymakers to enact strong dam safety laws and fully fund state dam safety programs.
5. Urge local zoning restrictions near dams.
---
Follow ASDSO on Social Media: Twitter, Facebook, Instagram, Youtube, LinkedIn
For more information, contact ASDSO Communications Manager Katelyn Riley - kriley@damsafety.org