On this page:
Living With Dams: Know Your Risks
Booklet prepared by ASDSO in conjunction with FEMA to help answer questions about dams: what purposes they serve, associated risks, guidance for those living near dams, and where to find further information. Email [email protected] to request hard copies.
Living With Dams: Extreme Rainfall Events
The second in a series of public awareness booklets by the ASDSO Dam Owner Outreach Committee, the purpose of this publication is to help explain and justify the engineering principles involved with predicting extreme rainfall events and how they are used to design safe, functional and economical dams. Email [email protected] to request hard copies.
The Cost of Rehabilitating Our Nation's Dams (2022)
A methodology, estimate, and proposed funding mechanisms; report prepared by a task committee of ASDSO.

Dam Owner Fact Sheet Booklet (2022)
ASDSO has developed a booklet of fact sheets that provides guidance on specific issues many dam owners face. More information, as well as individual fact sheets, can be found under the Resources for Dam Owners and Operators section.
Summary of State Laws and Regulations on Dam Safety (2020)
This publication is a summarization of the United States' state laws and regulations pertaining to dam safety. Although laws and regulations vary from state to state, this document categorizes the main functions of each state's policies and thus create a quick reference to specific issues.
Dam Failure and Incident Investigation Guide (2021)
This guide shares lessons from previous dam incident and failure experiences and is designed to assist state dam safety agencies and dam owners in making good decisions during the chaotic and high-stress period during and following a dam failure or major incident. As with any guide, it is expected that some refinements may be identified as more investigations are completed. As such, this guide is being issued as a "living document", with the expectation that applicable revisions or updates will be made as necessary. The initial version was published in December 2011. This current version 2.0, dated March 2021, features revisions from lessons learned during the past ten years.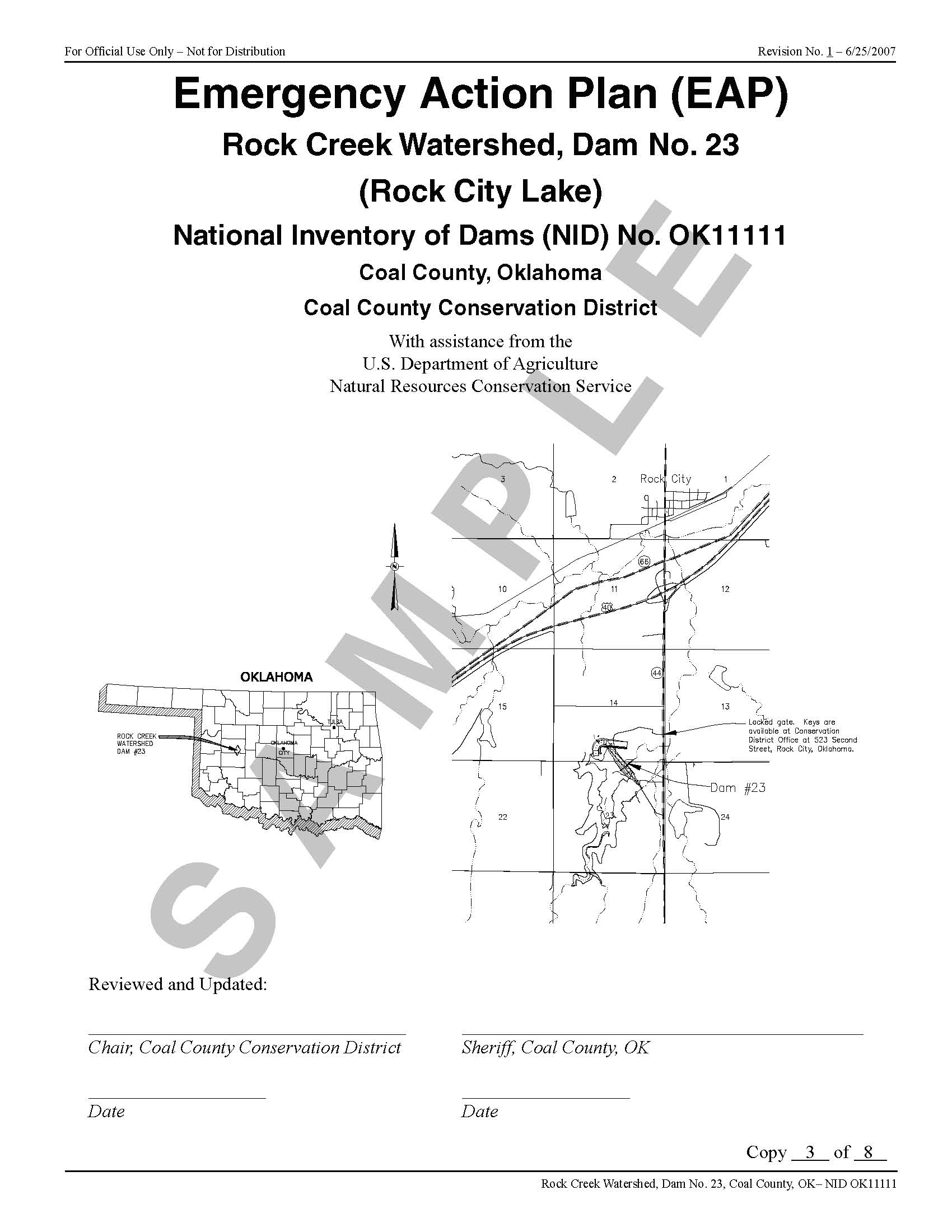 Developing Emergency Action Plans - Using the NRCS Sample EAP "Fillable Form" Template
In 2004, the USDA Natural Resources Conservation Service (NRCS) and the Association of State Dam Safety Officials (ASDSO) launched a joint effort to develop a sample EAP for earthen high hazard dams. Through this effort, NRCS revised agency policy relating to content and format of EAPs and prepared a final sample EAP. NRCS also developed an electronic "fillable form" template, instructions, and helpful hints to prepare site specific EAPs. Many States have adapted this sample as a basis for their EAPs.
---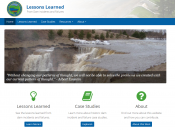 Lessons Learned from Dam Failures and Incidents - DamFailures.org
Presented within this website are links to individual case studies as well as lessons learned pages that summarize historical dam incidents and failures and the valuable information gleaned from them. Each page contains background and description, photographs, videos, best practices, and other resources related to the case study or lessons learned being addressed. The contents of this webpage encompass a range of failure modes, dam types, and dam safety topics including best practices regarding engineering and design practices.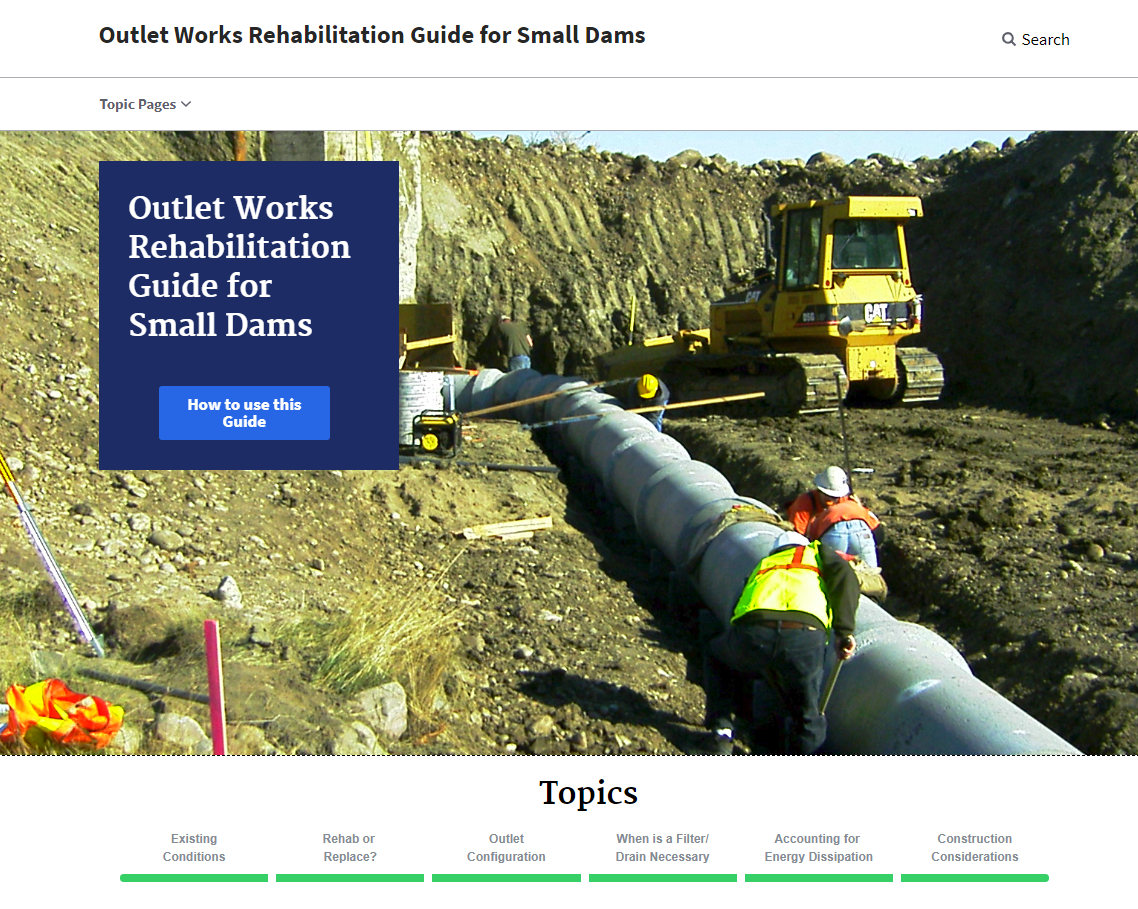 Outlet Works Rehabilitation Guide for Small Dams - DamOutletWorks.org
This guide uses short stories and photos to illustrate considerations that dam owners, engineers and regulators must take into account when outlet rehabilitation is on the horizon. This is not intended to be a design guide. Rather, this guide highlights past experiences and lessons learned from others. Cautions and concerns are noted and resources for additional information identified. This guide was developed on the premise that informed dam owners make wise decisions. Wise decisions result in a successful project
---
---