ASDSO's Dam Safety Scholarship Program was established in 1992, recognizing that one of the keys to achieving the association's goals is the development of well-trained technical persons. Through the program, ASDSO annually awards a scholarship to at least one undergraduate senior who has demonstrated an interest in pursuing a career related to dam design, construction, and operation and is studying in a related field.
The application window for the 2023-2024 Memorial Undergraduate Scholarship is now closed. The recipient will be announced in July 2023. The 2023-2024 application window will open in January 2024.
---
2022-2023 Memorial Undergraduate Scholarship
Roland Herbkersman
University of South Carolina
Roland Herbkersman is a senior at the University of South Carolina studying civil and environmental engineering. Roland has a passion for the outdoors and the environment, and through the civil engineering program at UofSC, he found a passion for water resource engineering and the sciences that go into it.
He recently worked as an intern with the Department of Health and Environmental Control (DHEC) for the state of South Carolina. Roland notes that the internship allowed him to learn firsthand how much goes into dam design, construction, and regulation. He had numerous opportunities to go in the field, including being present for a 10-year risk assessment of a large dam by the US Army Corps of Engineers.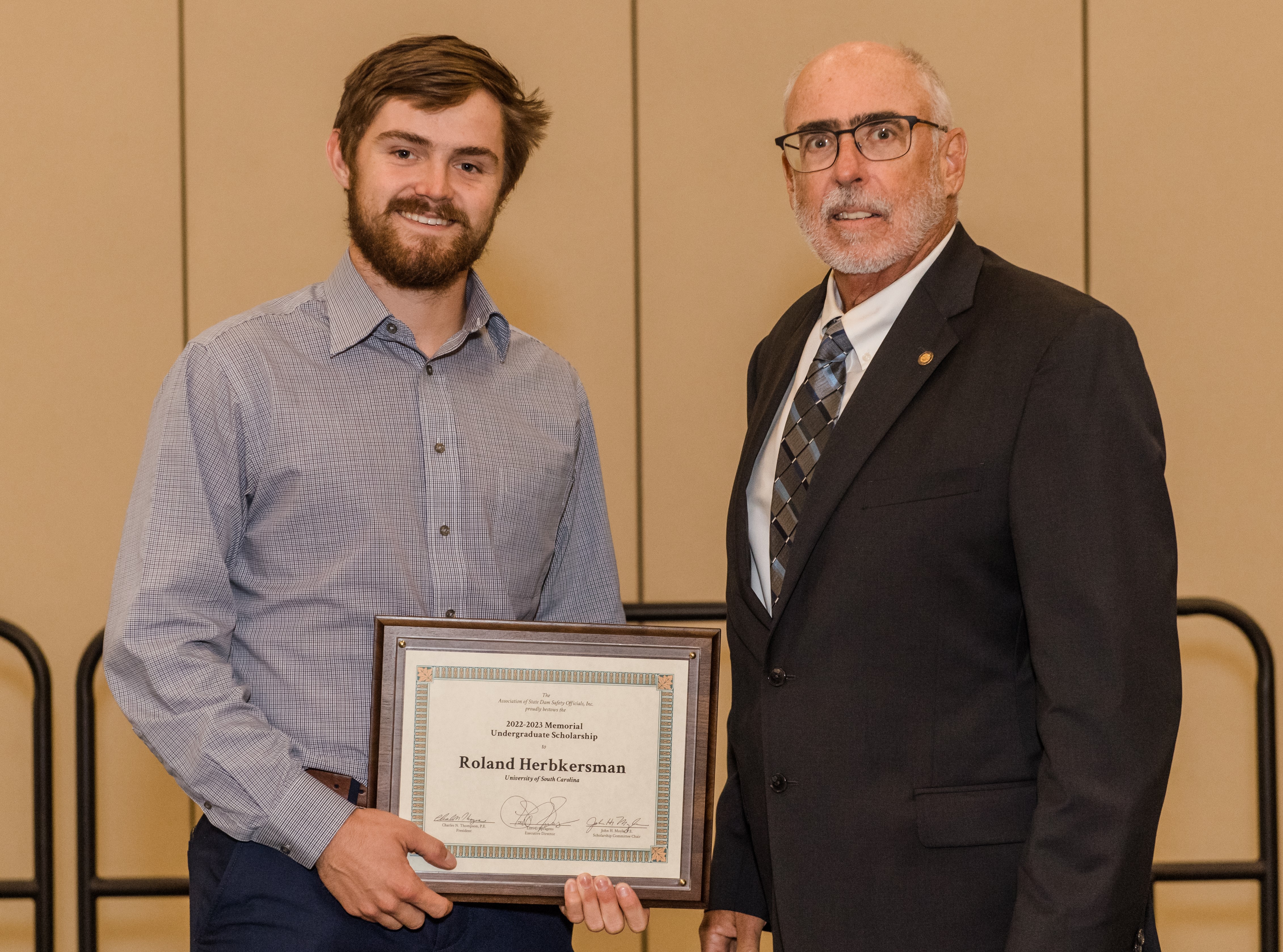 Photo: Roland Herbkersman (Left) and ASDSO Scholarship Committee Chair John Moyle (Right)